French court upholds Sarkozy's jail term in wiretap graft case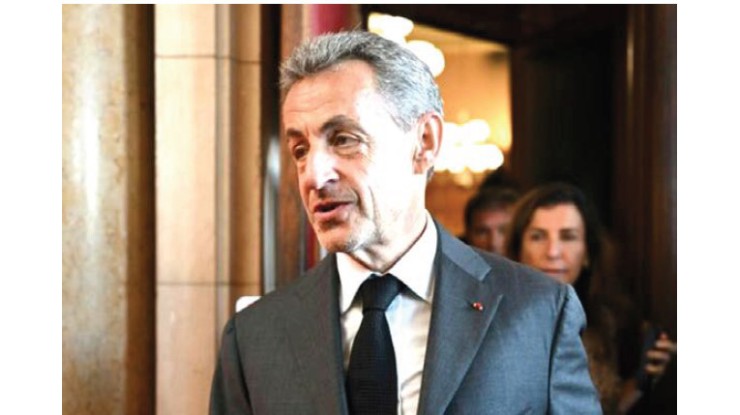 A French appeals court on Wednesday upheld a prison sen­tence of three years, including two suspended, against former president Nicolas Sarkozy for corruption and influence ped­dling.
The court ruled he should serve a one-year detention sen­tence at home with an electronic bracelet and banned him from public office for three years over his attempts to secure favours from a judge in a case uncovered by wiretapping.
Sarkozy is France's first postwar president to have been sentenced to jail. The 68-year-old left the courtroom without making any comment, but his lawyer said they would appeal before the Court of Cassation, France's highest appeals court. "Sarkozy is innocent... We will not give up this fight," said lawyer Jacqueline Laffont. Sarkozy, who served one term from 2007 to 2012, has been embroiled in legal troubles ever since leaving office.
In March 2021, a court found he and his former lawyer, Thierry Herzog, had formed a "corrup­tion pact" with judge Gilbert Azi­bert to obtain and share informa­tion about a legal investigation. The trial came after inves­tigators wiretapped Sarkozy's two official phone lines, and dis­covered that he also had a third unofficial one taken out in 2014 under the name "Paul Bismuth", through which he communicated with Herzog. The contents of these phone calls led to the 2021 corruption verdict. The former leader contested the accusations and immediately appealed. — AFP
Source==> The Global New Light of Myanmar