Power to the people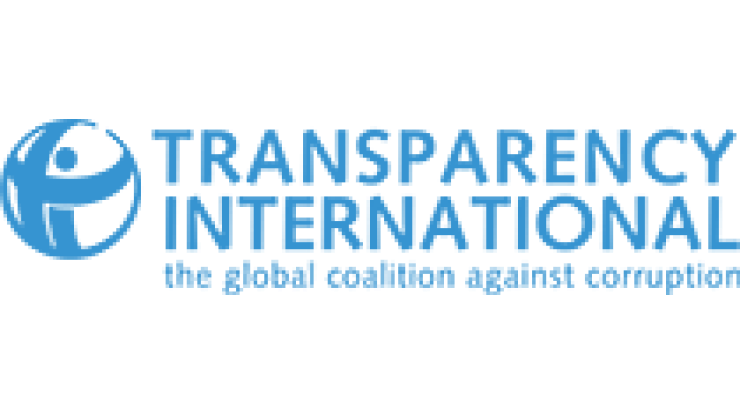 07/04/2023
This week, the government of South Africa abruptly ended the 'state of disaster' invoked just two months ago over the country's worsening energy crisis. At the time, civil society criticised the move as unnecessary and inappropriate, and warned that relaxed regulations for the state power utility company Eskom could exacerbate graft.
Protesters in Johannesburg, South Africa have demanded an end to the frequency and duration of load shedding measures. Photo: Ihsaan Haffejee/Anadolu Agency via AFP
After massive public outcry, the government has also backtracked on a recent exemption granted to Eskom to not disclose irregular expenditure in its annual financial statements.
The company has long been dogged by corruption scandals. Earlier this year, the now-former CEO of Eskom gave an explosive interview in which he alleged that high-level officials were involved in the plundering of the beleaguered power provider, causing losses of roughly US$55 million a month due to the waste and theft of its aging coal power stations.
Meanwhile, rolling blackouts – or "load shedding" to keep the electricity grid from crashing – have become much more frequent and are lasting up to 12 hours a day.
A just transition to renewable energy is widely seen as a solution to power South Africa's growing urban areas – and support a quality of life that its people deserve – and this cannot occur if state utility services are riddled with corruption. This is an issue that goes far beyond Eskom.
Africa's population explosion is no secret, with the continent boasting the world's fastest urban growth rate. By 2050, a staggering 950 million people are predicted to occupy its cities.
With a growing population across the continent, the intersection between public sector decision-making and private interests is frequently fraught with urban corruption – the prevalence of corrupt practices existing within systems of urban land governance. This was illustrated by a disturbing recent case in South Africa where government officials took over houses meant for low-income families in the city of Bloemfontein and rented them out for their own profit.
An aerial view of a district in Nairobi, Kenya on a sunny day. Photo: Mehdi33300/Shutterstock
But while megacities such as Lagos, Johannesburg or Nairobi tend to grab headlines, most urban growth is occurring in small and medium-sized towns. This rapid expansion is often uncontrolled, stretching municipal resources and leaving people without basic services or shelter. While urban corruption is certainly not unique to Africa, it has the potential to bloom in cities across the continent due to outdated planning laws, under-resourced local governments, and a shortage of professional urban planners.
Africa's urban planners have an increasingly pivotal role in the development of fast-growing cities, but they often feel ill-equipped to deal with pervasive corruption that stymies progress.
To help address these demands, we have collaborated with the African Centre for Cities to create a guide for professional and trainee planners, which was launched yesterday. This guide is specifically geared towards understanding and addressing the impact of corruption in Sub-Saharan cities and has been extensively workshopped with urban development practitioners from across the region.
Keeping the lights on in Africa's growing cities and providing urban environments that are transparent, accountable and equitable for all requires a concerted effort by governments, civil society and planners to tackle corruption.
Source==> Transparency International Newsletter