Brunei Darussalam ~ Anti-Corruption Bureau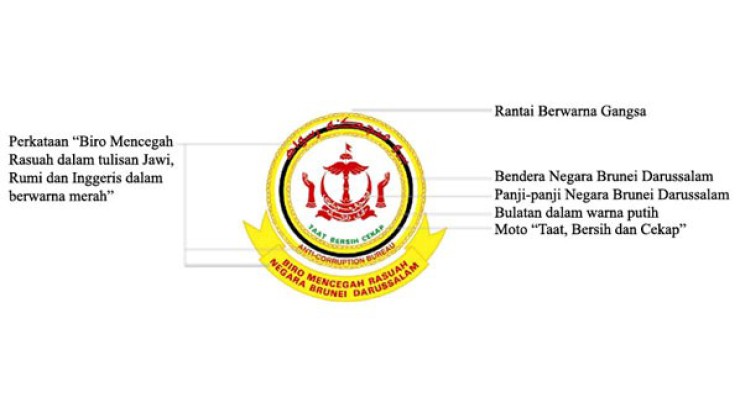 On January 1, 1982, the Government of His Majesty the Sultan and Yang Di Pertuan of Brunei Darussalam had enforced the Emergency (Prevention of Corruption) Act, which was subsequently in 1984 known as the Prevention of Corruption Act (Chapter 131).
For the purpose of enforcing the said enactment, an independent body was established called the Anti-Corruption Bureau (ACB) on February 1, 1982.
Under the provision of Section 3 of the Act, His Majesty the Sultan and Yang Di Pertuan of Brunei Darussalam shall appoint a Director who will be responsible for the direction and administration of the Bureau. The act also stated that the Director of ACB is not subject to any other person apart from His Majesty the Sultan and Yang Di Pertuan of Brunei Darussalam.
The Prevention of Corruption Act provides specific powers to the ACB for the purpose of investigating into complaints against corruption. The Act also provides power for ACB to investigate into certain offences under the Penal Code and offences under other written laws, provided such offences were disclosed during the course of ACB investigation into offences under the Prevention of Corruption Act.
During the early days of its formation in February 1 1982, the Bureau had a few number of investigators and administrative staffs with Yang Mulia Dato Paduka Awang Haji Mohd Ali bin Haji Daud, appointed as its first Director. Investigation officers during that time werecomprised mainly senior officers from the Royal Brunei Police Force.
When first established on 1 February 1982, its office was temporarily located at the Diplomatic Services Office, Bandar Seri Begawan. From then on, it later moved to its own office at Block F5, Berakas, Old Airport Road on 25 February 1982. On 22 Jun 1987, however, ACB moved to the 3rd Floor of RBA Plaza, at Jalan Sultan, Bandar Seri Begawan. With the ever increasing workforce and activities, it has moved and now occupies its present location at Berakas Old Airport Road area, ever since the 13th March 1992.
ACB opened its Kuala Belait office on the 1 August 1987, located at No 88 Jalan Bendahar and later moved to its present premises at Simpang 3, Jalan Sungai Pandan, on the 23 December 1991.
VISION
"To Create A Corruption Free Nation".
MISSION
"Eradicate corruption through law enforcement and upholding integrity"
OBJECTIVES
"Improving public confidence towards the Bureau through efficiency and effectiveness of the Bureau investigation and prevention strategies"
Source==>ACB(Brunei)
Source ==> Anti-Corruption Bureau(ACB)
Website Link ==> Anti-Corruption Bureau