Anti-Corruption Commission Conducted Training Session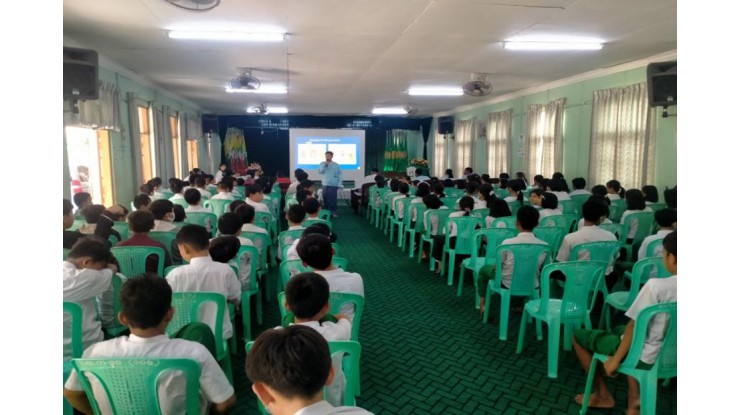 On 31st January 2023, the director of the Public Relations and Awareness Division of the Anti-Corruption Commission, in coordination with the Ministry of Foreign Affairs, delivered a lecture on the topic "Anti-corruption and the role of civil servants" during the basic office skills training (1/2023) for junior staff.
In addition, as part of the Edu-tainment Programme for uplifting integrity, the lessons from the Integrity Promotion Education Program (Teacher's Guide) books, published by the commission, were discussed and taught at two schools - No. (30) Basic Education High School in Chan Mya Thar Si Township, Mandalay Region, and No. (4) Basic Education High School in Mawlamyine, Mon State.