The Commissioner Hosts Birthday Lunch for Commission Staffs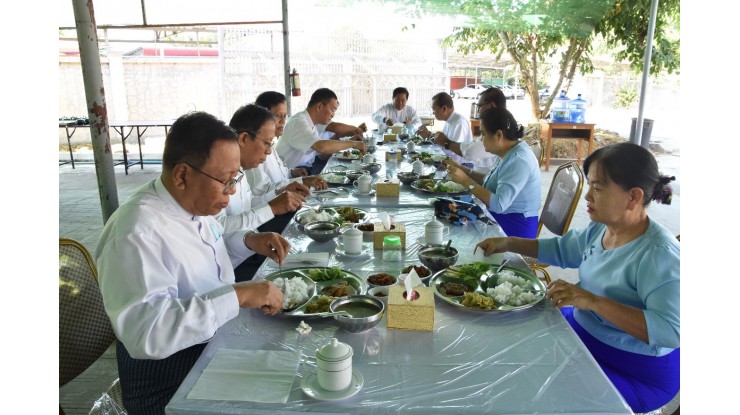 U Kyaw Soe Lin, the commissioner of the Anti-Corruption Commission, organized a birthday lunch for the office staffs on December 19, 2022 at 12:00 PM. The lunch took place at the Anti-Corruption Commission office in Nay Pyi Taw.
During the ceremony, U Than Swe, the Chairman of the Anti-Corruption Commission, expressed the important of such gathering in fostering unity and love among the staff members. He highlighted that as the Anti-Corruption Commission is dedicated to promoting a clean government and a good administrative system, it is essential for the staff to collaborate and enhance their performance in implementing the anti-corruption measure. The Anti-Corruption Commission is taking care of its staff members like parents take care of their children and aims to ensure their happiness at work. The lunch provided an opportunity for the office staff to dine together and enjoy the occasion.